Classic Gold series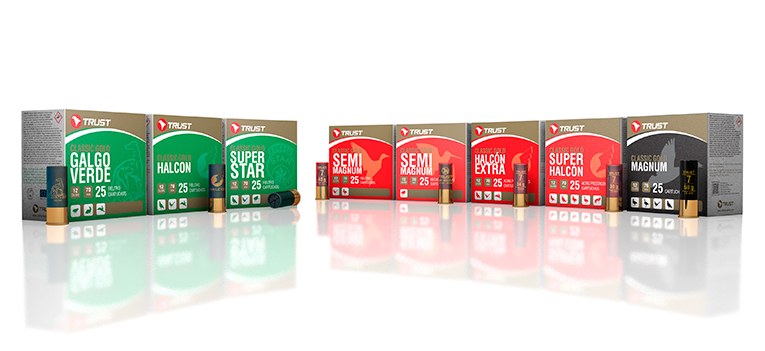 Classic Gold
This series has specially selected components and is manufactured with a very careful loading process, giving you excellent ballistic performance and ensuring an optimal hunting experience. This family of products includes the Galgo Verde, Halcon and Super Star shot shells, which we've been manufacturing since our beginnings in 1926.
Felt
Our shot shells with felt wads are one of our standout products. Felt is the material that was used in the early days of cartridge loading and it offers a reliable shot pattern for your shotgun's choke setting.
Semi Magnum
This shot shell is especially made for hunting woodcock, and it has with a felt wad for a wide shot pattern at short and medium ranges. Loaded with number 9 to 11 pellets, this shot shell provides the necessary shot for bringing down woodcock from branches and trees, and its 40-gram load is maximally effective in shotguns with open chokes.
Super Halcón
This classic shot shell is made with a plastic wad. Its high velocity (410 m/s) makes it ideal for hunting, and the careful selection of components guarantees its high quality.
Download catalogue (PDF)
Galgo Verde Fieltro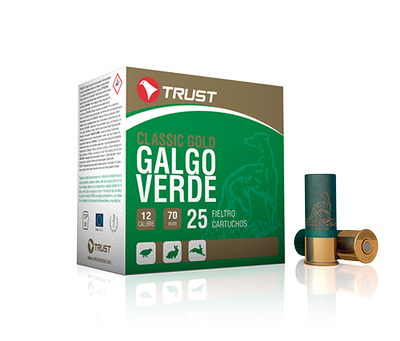 Gauge

12

Case length (mm)

70

Brass base length (mm)

16

Load (gr)

32

Shot type

Wad

Fibre

Velocity (m/s)

405

Units

25/250

Species
Up
Halcón Fieltro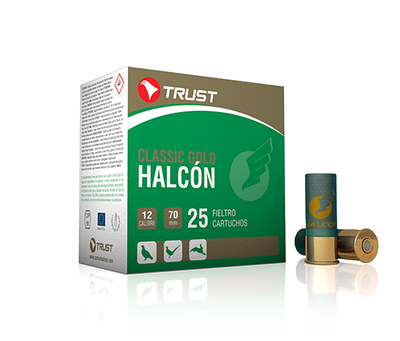 Gauge

12

Case length (mm)

70

Brass base length (mm)

16

Load (gr)

34

Shot type

Wad

Fibre

Velocity (m/s)

405

Units

25/250

Species
Up
Super Star Fieltro Title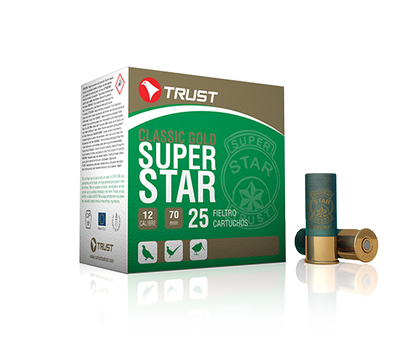 Gauge

12

Case length (mm)

70

Brass base length (mm)

16

Load (gr)

36

Shot type

Wad

Fibre

Velocity (m/s)

405

Units

25/250

Species
Up
Semi Magnum Fieltro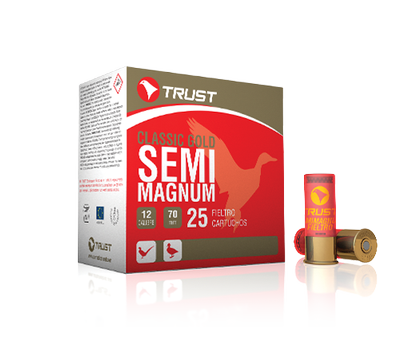 Gauge

12

Case length (mm)

70

Brass base length (mm)

22

Load (gr)

40

Shot type

Wad

Fibre

Velocity (m/s)

400

Units

25/250

Species
Up
Semi Magnum Fieltro Becada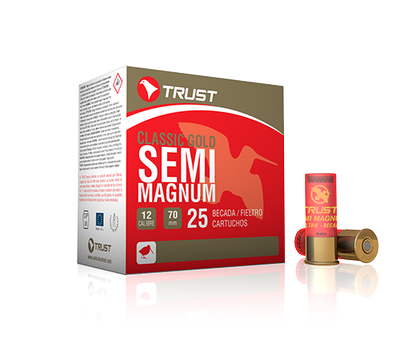 Gauge

12

Case length (mm)

70

Brass base length (mm)

22

Load (gr)

40

Shot type

Wad

Fibre

Velocity (m/s)

400

Units

25/250

Species
Up
Halcón Extra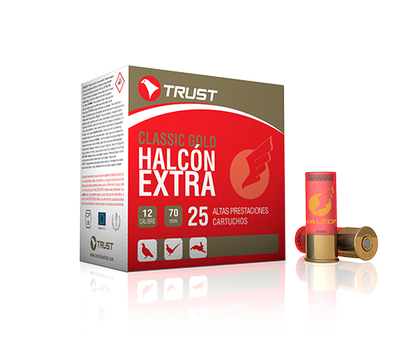 Gauge

12

Case length (mm)

70

Brass base length (mm)

22

Load (gr)

34

Shot type

Wad

Plastic

Velocity (m/s)

415

Units

25/250

Species
Up
Super Halcón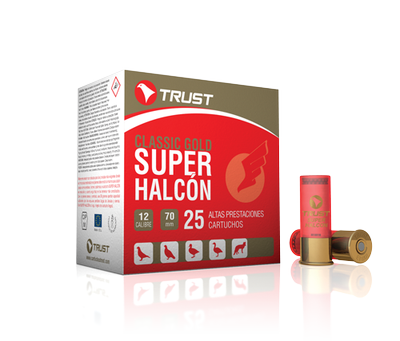 Gauge

12

Case length (mm)

70

Brass base length (mm)

22

Load (gr)

36

Shot type

Wad

Plastic

Velocity (m/s)

410

Units

25/250

Species
Up
Trust Magnum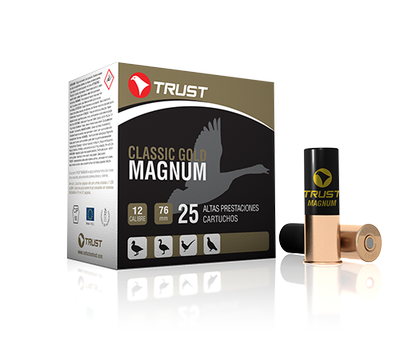 Gauge

12

Case length (mm)

76

Brass base length (mm)

25

Load (gr)

50

Shot type

Wad

Plastic

Velocity (m/s)

405

Units

25/250

Species
Up